Here are Panda Security's Do's and Don't's of Cyber Security for your business, in 10 short points that are easy to remember and implement.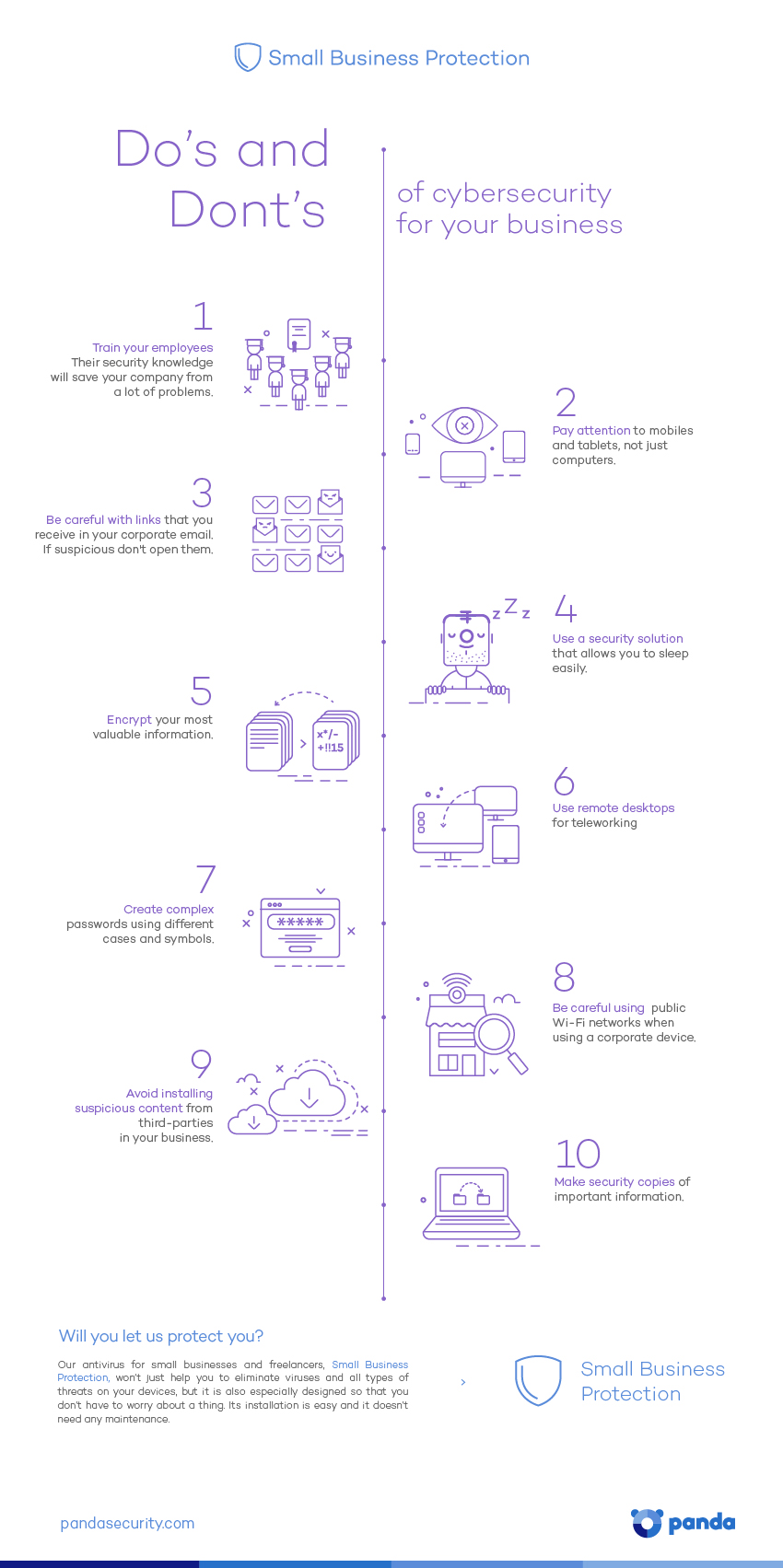 http://www.pandasecurity.com/mediacenter/tips/cybersecurity-for-business/
Train your employees

Make sure your employees are well trained and know what to look out for to avoid cyber threats.

Pay Attention to all devices
Make sure your mobile devices and tablets are protected as well as your computers.
Be careful with links
Is links look suspicious dont open them.
Effective security solutions
Use a security solutions that fits your business and effectively protects your data.
Encrypt your most valuable data
Use remote desktops
When working away from the office use remote desktops.
Create complex passwords
Use different cases and symbols when creating passwords.
Beware of public WiFi
Be aware of the risks of using public networks when using corporate devices and accessing corporate information.
Avoid installing suspicious content
Make security copies
Be sure to back up important information and data.
Comments Closed